HALT & HASS TEST CHAMBERS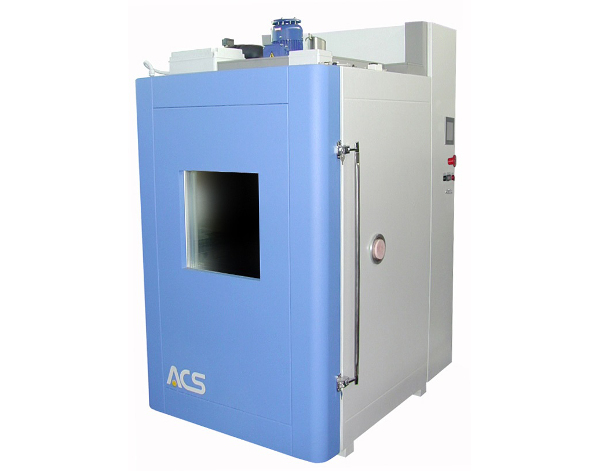 Features
Halt & Hass UHS test chambers are specifically designed to perform accelerated environmental testing by applying very high environmental stress:
Triaxial vibration
Rapid climate cycles
Humidity
Benefits
Significantly reduced production costs
Timely corrective action for design problems
Reduced engineering costs
Reduced warranty costs
Rapid product placing on the market
Standard Configuration
Triaxial vibration
Inspection window
Portholes
Liquid hydrogen cooling
WinKratos software
Accessories
Calibration report
Humidity control
WinKratos software for remote management
Software
The KeyKratos Plus management software is embedded in the machine in built-in and completely dedicated hardware, which allows the control and management of the chamber functions. The chamber can be accessed remotely to take advantage of the advanced functions (such as the visual creation of thermoclimatic profiles, recordings management and graph analysis) using the WinKratos software that can be installed on a company PC.
Software drivers can be provided on request that allow you to manage the chamber directly from applications created by the customer.
MyAngel24 remote diagnosis and assistance module is also available and included with the software on compatible models.
Range