CALIBRATION
Clients expect and demand products of high quality and reliability. So in today's competitive environment there is a need for complete confidence and accurate results from environmental test equipment.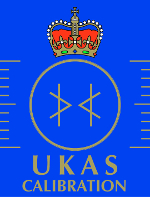 Calibration can be as significant to your environmental testing as the equipment itself. ETS offer on-site calibration service with all equipment used by our engineers is UKAS calibrated. We are currently able to calibrate temperature, humidity and vacuum. In order to verify the measurement accuracy of a climatic chamber, our calibration will be of the complete system, rather than the individual components. In order to achieve this, we use monitoring sensors that are placed inside the chamber to record the environmental conditions existing either in the test envelope or at the control point. Our ISO 9001:2008 accreditation ensures strict control of documentation and procedures.
Equipment used for calibration:
Temperature
Multipoint
Michell Optidew Condensation Hygrometer, directly linked to PC based logging system
Two-point
Eurotherm automated logging hygrometer using Rotronic capacitive sensor
Humidity
Multipoint
PC based temperature logging system with up to 16 1/10 Din PT100 sensors
Two-point
Eurotherm automated logging thermometer
Vacuum
Drück pressure indicator type DPI 104
16, 60 and 110 l chambers can easily sit on a laboratory benchtop and the 110 l model can be supplied with an optional supporting table with wheels .
A successful calibration service can contribute significantly to profitability by reducing waste, costs and time. Inadequately calibrated environmental test equipment may give incorrect information about tested products, and could lead to the belief that either bad products are passing the tests (potentially increasing warranty costs) or that good products are failing (which will incur unnecessary work as no fault is found).
In order for your environmental test equipment to perform repeatable accurate tests, they must be calibrated. ETS provides a calibration services for all makes of temperature and humidity chambers our aim at ETS is to perform reliable calibration results with guaranteed traceability. Our refined calibration procedures will give your equipment the most thorough and efficient instrument testing in today's market.
ETS can calibrate your chamber as a one off or it can be incorporated in a one of our service and maintenance packages. All calibrated chambers come with a comprehensive calibration certificate.
ETS can offer two types of calibration:
Calibration to National Standards
17025 UKAS Accredited Temperature Calibration in the range of -80°C to +150°C, Humidity calibration in the range of 20%rh to 95% rh Two-point calibration (centre of chamber and control point) and multipoint calibration can be undertaken. Multipoint calibration is also known as temperature/humidity mapping. All readings are logged automatically, typically 100 readings at 10 second intervals to record the fluctuations within the chamber. All calibration quotations by ETS will allow for five temperature setpoints and four humidity setpoints. Additional setpoints may be added but will incur extra cost. For ovens, our calibrations will allow for 3 temperature setpoints. A calibration certificate and label will be issued on completion of the analysed results and if an agreed pass/fail criteria has been achieved. All results are traceable to National Standards.
N.B: Calibration is a measurement against a calibrated instrument traceable to National Standards as found, it does not include adjustment. Adjustment involves re-calibration after adjustment.
ETS can also undertake altitude calibration (pressure) but ETS cannot offer a UKAS calibration for this task.
All ETS test equipment calibration is UKAS accredited.