ENVIRONMENTAL TEST CHAMBERS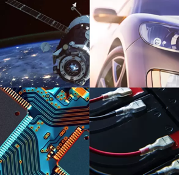 We (ETS) are proud to be able to work alongside ACS. ACS are the main brand of Angelantoni Test Technologies, one of the Angelantoni Industries' Group companies.
With its 3 production plants in Italy and 4 foreign sales and service branches, Angelantoni Test Technologies is one of the world leaders in the manufacture of simulated environmental test chambers.
We supply a wide range of climatic chambers capable of reproducing a very large number of simulated environmental conditions, which can be combined in some cases. Select the type of test and the area of application and you will find the right solution for your needs.
Compact Climatic Chambers (16-200L)
Discovery My Climatic Chamber
Discovery My Climatic Chambers for Stability Tests
Discovery My Climatic Chambers for Stress Screening
Discovery My Climatic Chambers for Severe Stress Screening
Energy Saving Climatic Chambers
Climatic Chambers for Solar Light Tests
Discovery My Climatic Chambers with Air Conditioning Unit Kit
Discovery My Climatic Chambers with Fast Cooling Kit by LN2
Discovery My Climatic Chambers for Battery Tests
Air to Sir Thermal Shock Chambers
Liquid to Liquid Thermal Shock Chambers
Corrosion Test Chambers
Vibration Test Chambers
Altitude Test Chambers
Modular Walk-In Chambers
Halt Hass Test Chambers
Rain Test chambers
Sand/Dust Test Chambers
Calorimeters
Solar/Photovoltaic Module Test Chamber
Standard Thermal; Vacuum chambers (TVC)
Customized Thermal Shock Chambers
Customized Corrosion Test Chambers
Customized Battery Testing
Customized Altitude Test Chambers
Customized Vibration Test Chambers
Customizes Sand/Dust Test Chambers Customized Solar Simulation Test Chambers
Customized Rain Test Chambers
Customized Photovoltaic Module Test Chambers
Customized Thermal Vacuum Chambers
Chambers For Environmental Stress Screening on Antennas and Satellite Components
Chambers For Thermal Test and Radio Frequency Measurements on Antennas
Combined Vacuum/Vibration Test Chambers
Climatic Dyno Chambers
Engine Test Chambers
Poster Test Chambers
VT Shed
Climatic Wind Tunnels
Airbag Test Chamber
Pedal Test Chambers
Calorimeters To Test the Efficiency of Air Conditioning Systems
Climatic Chambers to Test Home Radiators
Climatic Chambers for Transmittance Test on Building Components
Tunnel Ovens for Heat Treatments