SERVICE DEPARTMENT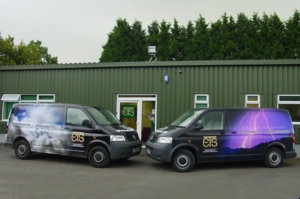 Bill Blake Service Manager, bill.blake@ets.co.uk
ETS provides a comprehensive range of service support for all environmental test chambers, vibration test systems, temperature test chambers and halt hass testing chambers.
Our diligent team of service engineers is fully skilled in all of aspects of environmental test chambers and related equipment we provide approved maintenance procedures when carrying out repairs, maintenance and modifications.
ETS Engineers are located throughout the UK providing the minimum response time to all customers whatever their location. ETS have renewed their fleet of service vehicles with new Volkswagen transporters. These vehicles are unique to ETS these vehicles will be stocked with the most commonly used spares which will allow our service engineers to repair a greater number of chambers during their initial visit to site. This will aid in reducing the downtime of our clients' chambers as well as reducing service costs due to the fact that no return visit is required.
As well as Service support ETS offer a wide range of additional services which include:
Spare parts
Maintenance contracts
Refurbishment
Calibration
Controller upgrades


All these services are available throughout the UK on any make of Environmental Test Chamber. A full evaluation can be given with no obligation just contact Bill Blake. When available and by prior arrangement a loan chamber may be available while your environmental chamber is at our premises being refurbished or upgraded.
Our help line is open Monday to Friday 8am to 5.30pm for anyone with a technical problem, no automated voice message only our friendly and helpful team, alternatively for our existing customers we offer 24hours support helpline for more information contact Trevor Leake.