DISCOVERY MY CLIMATIC CHAMBERS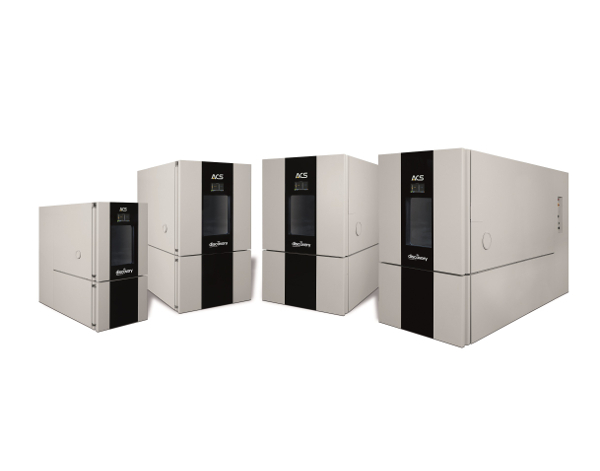 ACS Discovery My Climatic and Thermostatic Chambers guarantee high performance, a generous standard configuration and a large number of accessories for adapting to all the requests of our customers.
The test helps to reveal potential defects before the specimen passes into production, ensuring:
A product of tested quality
Savings on design costs
Lower maintenance costs
More satisfied customers
Features
The wide range of the ACS Climatic and Thermostatic Chambers allows you to control the temperature and humidity inside the test compartment, in a range from -70°C to +180°C (temperature) and from 10% to 98% (relative humidity).
Benefits
The compact body in RAL 7044 grey provides excellent corrosion protection with a powder coated finish
The electromagnetic door lock provides maximum operator safety
10" touchscreen panel with an intuitive, user-friendly interface
New software that allows remote control of all chamber functions
Automatic reporting, self-diagnosis, preventive maintenance
Standard configuration
Inspection window
Ecological refrigerant gas in line with the European Regulation 517/2014
Internal light
Electromagnetic door lock
Wheels and feet
Accessories
Additional portholes
Water-cooled condenser
UV lamp: For aging tests on painted surfaces, plastics, rubber, etc.
UPS for the PLC
Stainless steel internal shelves
Notched porthole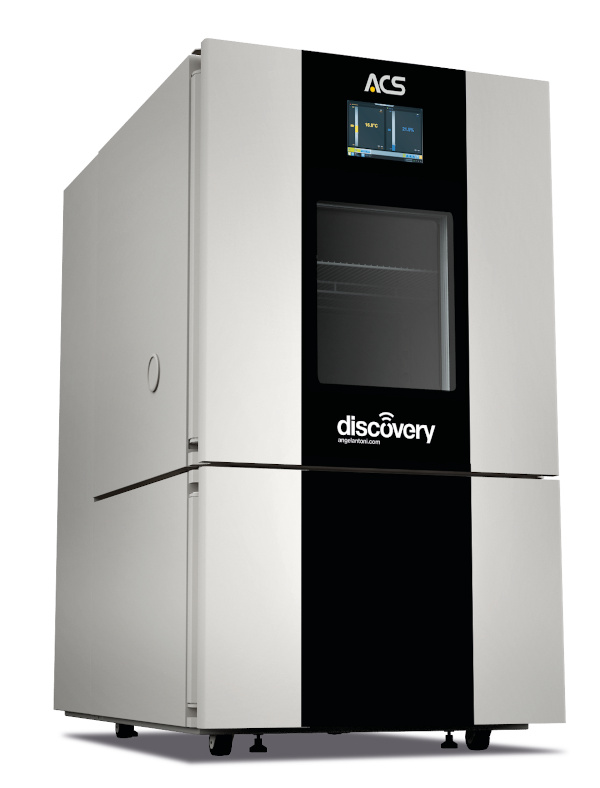 Software
The MyKratos™ management software is embedded in the machine in built-in and completely dedicated hardware, which allows the control and management of the chamber functions. No installation is required, and it can be accessed from a PC via web browser or via the free app developed for tablets and smartphones. MyKratos™ allows multiuser and multilevel connections, even from different devices.
The MyAngel24™ self-diagnosis and remote service module is also available and included with the software.