ETS CUSTOM BUILT TEMPERATURE SOAK ROOMS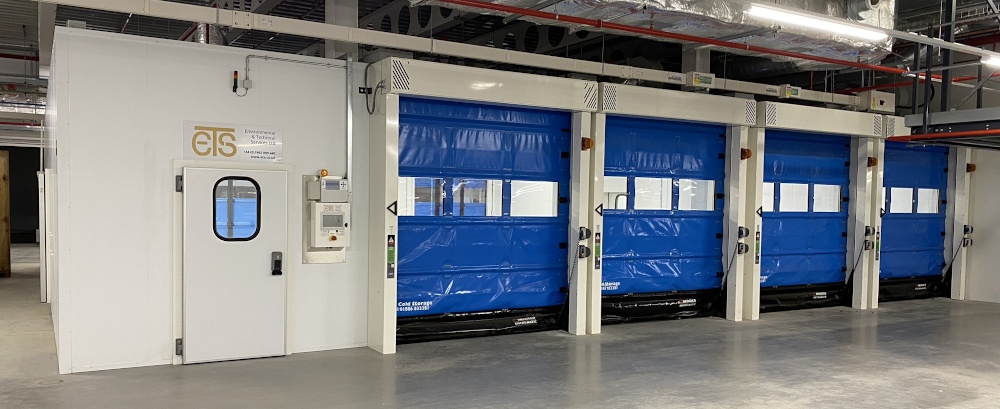 ETS, have just successfully completed the design, manufacture, installation and commissioning, of a suite of temperature soak rooms, one of which is 576 cubic metres, 12m x 15m x 3.2m (WxDxH), for a leading Automotive company.
The rooms are conditioned by several ceiling hung air handling units, which are powered by a large water cooled fridge system, mounted on a suspended mezzanine floor. The plant units are mounted within a noise reducing enclosure, which also houses the electrical switch cabinets, control system and 10" colour touch screen, a further 10" touch screen was mounted on the front of the room for customer interface, the control system is also connected to the BMS and monitors several alarms.
Switch cabinet chassis, showing, Eurotherm controllers, plc, SSRs for heater control, overload & short circuit protection, for all circuits.
The room is fitted with, 7 insulated quick rise doors for vehicle access, during the vehicle exchange, the door could be open for a period of 90 seconds, once the door was closed, the temperature within the room, had to return within the control tolerance of the setpoint, within 5 minutes, because of our unique control system, during the exchange operation, the room temperature never went out of the tolerance allowed within the test specification.