THERMAL SHOCK TESTING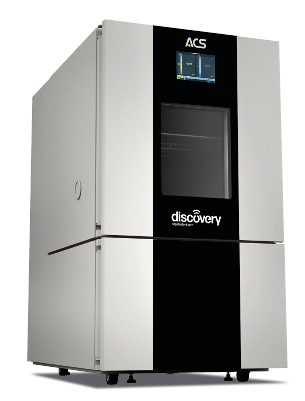 Thermal shock testing involves exposing a package or product to extreme temperatures to determine its resistance to sudden changes in temperature.
The package or product undergoes a pre-determined number of cycles during which it is exposed to extremely high temperatures and then extremely low temperatures immediately afterwards.
After the final cycle has been performed, the package or product is inspected for damage, loss of integrity and loss of performance or functionality.
An example of a thermal shock test cycle could be:
400 hrs. (using 2 baskets)
2 hrs. Cycle duration for 200 cycles -40°C to +100°C with target around 60°C/min change rate (as per occurs if using 2 basket method; 60°C per/min +).
Hold at upper and lower temperatures for approx. 1 hour for each.
6 Solenoids mounted on a base plate
12 V electrical energisation cycling ON 15 seconds / OFF 129 seconds
(3 off JPT connector & 3 off Single Stud with return via base plate earth)
Combined solenoids and base plate mass approx. 3 Kg (50% solenoid v 50% base plate)
Dimensional unit volume for the 6; approx. 300 x 300 x 100mm.
Typical thermal shock chamber to hire would be:
Useful capacity
83 litres
Internal dimensions
460 x 460 x 400mm(WxDxH)
External dimensions
1300 x 2560 x 2040mm(WxDxH)
Temperature range
Upper Chamber +40°C to +220°C
Lower Chamber -80°C to +60°C
Temperature rate of change
N/A
Humidity range
N/A
Portholes
1 x 23mm dia. in the ceiling
Power
400V/3 phase / 32 Amps
Water requirement
Chilled water supply required
15°C 29L/min flow rate
Typical thermal shock chamber to purchase:
Air to air thermal shock chamber
Traditional two temperature version with specimen moving baskets
Vertical models: CST27/2T, CST84/2T, CST157/2T, CST320/2T
Horizontal models: CST500/2T,CST1000/2T
The two test compartments can be placed vertically or horizontally.
An electrically driven basket moved between the two temperature zones, which will produce a thermal shock on the specimen.
Vertical models are available with basket useful volumes ranging from 27 up to 320 litres.
Horizontal models are available with basket useful volumes of 500 and 1000 litres.
Special models are available on request.
The external structure is in painted carbon steel grey RAL7035, the interior and the basket are is AISI 304 stainless steel.
The doors (one for each test compartment) are fitted with safety micro switches, which immediately stop the chamber's operation when one of the doors is open.
The basic configuration of vertical models includes two 23mm portholes and the gaseous Nitrogen (N2) purging System.
For more information please contact david.kinchin@ets.co.uk