NEW DISCOVERY HIRE CHAMBERS - TRY BEFORE YOU PURCHASE - DISCOUNTS ON HIRE AVAILABLE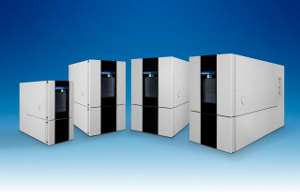 Here at ETS we have added 6 new ATT Discovery Chambers to our hire chamber stock. This not only gives our customers the chance to hire these new chambers but also the chance to try before actually purchasing one.
We are able to offer special discounts on hire chambers while you wait for your new chamber.
We welcome any customer that wishes to visit our factory to view any of our products.
The ATT Discovery line of Environmental Chambes features both thermostatic (temperature only) versions and climatic (temperature and humidity) versions.
ATT have taken over 75 years of knowledge and experience, along with extensive feedback from both customers and agents, and have produced these feature rich and highly reliable chambers to fill your testing needs. Just take a look at some of the new features and you'll see why we are so proud to offer these to the testing community.
New Discovery Chambers available for Hire: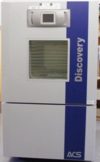 Ref. No.:1012
Capacity: 559 litres
Temperature range: -75°C to +180°C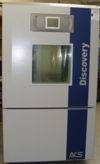 Ref. No.:1038
Capacity: 559 litres
Temperature range: -40°C to +180°C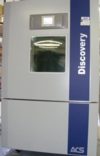 Ref. No.:1070
Capacity: 1152 litres
Temperature range: -75°C to +180°C