CELEBRATING 10 YEARS AS ANGELANTONI INDUSTRIE SPA SOLE AGENT IN THE UK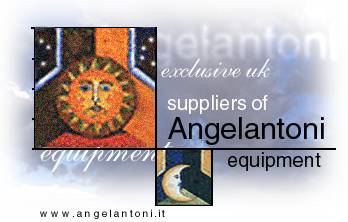 In April 1997 ETS met with representatives of Angelantoni Industrie to discuss ETS taking over the UK sole distribution rights of Angelantoni Industries Environmental Test Chambers. The meeting was successful and in May 1997 the contract for the UK rights was completed during the International sales conference at ACS Headquarters in Massa Martana, Italy. The first chamber sale was made during that conference in May 1997. In the following 10 years ETS have sold over 200 ACS chambers with total sales in excess of £3,000,000.00. ETS continue to maintain an excellent working relationship with ACS enabling continuing support to existing and new customers alike.
Traditionally, any vessel larger than about 6,000 litres falls into the category of a walk-in chamber and off-the-shelf solutions are no longer available; not even the largest chamber manufacturers keep this type of equipment in stock.
Angelantoni's origin dates back to 1932 when the first cooling systems were manufactured at the Milan factory. In 1952 the production of environmental chambers for temperature and humidity started followed in 1953 by the first temperature-vacuum chamber. Angelantoni Industrie returned home to Massa Martana - the birthplace of the company founder - in 1968 (almost 40 years ago).
The group consists today of more than 650 employees working in several departments.
Angelantoni Industrie Spa designs and manufactures in the following fields:
Equipment in the field of Environmental Test Chambers, Stress Screening Systems and Space Simulators (ACS environmental test division)
Equipment in the field cold technology applied to biological research, storage and management for laboratories, universities and hospitals (AS-biomedical division)
Cooling plants for industrial processes and cold stores for the preservation of perishables (AG industrial cold plants)
These developments have led Angelantoni Industrie to become the most diversified and advanced European group in the fields of cold technology and environmental testing. Outstanding points of Angelantoni's technology are the acquired know how in the field of low temperature (down to -152°C by cooling compressors) and of simulation of environments.
Environmental & Technical Services Ltd was formed 1983 to provide service on all makes of climatic chambers. Our success, which many have tried to emulate, is based on providing customers with fast and efficient service for their climatic chambers keeping downtime to a minimum. With planned maintenance programmes ensuring that when chambers do fail they are attended to and brought back on line in shortest time possible. ETS have gone through many changes over the past 10 years, moving to our new premises in 2001 and a major restructuring in 2005. These changes has enabled us to provide better service to our customers by increasing our factory and van stocks of spare parts, as well as providing the UK's largest stock of chambers available for short or long term hire to fill that short term test requirement.
For the future we are currently upgrading our calibration services to allow us to achieve UKAS certification as well reorganizing the factory space to incorporate an in house test facility for new and existing customers.
ETS is looking forward to working alongside ACS for many years to come.