ANGELANTONI TEST TECHNOLOGIES SIGNS 2.5M EURO CONTRACT FOR ITER REACTOR
On 20th December 2012, the Fusion for Energy (F4E) company signed a contract worth approximately €2,500,000.00 with Angelantoni Test Technologies s.r.l. for the design, production, and installation of a Pure gas and vacuum injection system for the MITICA and SPIDER experiments that will be conducted at the RFX consortium in Padua.
In particular, ATT's work is to be used by the Neutral Beam Test Facility (PRIMA - NBTF), comprising:
MITICA: 1:1 scale prototype of the injector of the reactor, the heart of the nuclear fusion process
SPIDER: source test system for the production of deuterium ions extracted from plasma
The experiments will be of crucial importance for the creation of the first nuclear fusion plant currently being built in Cadarache in France (ITER design), with the participation of all the world's most industrialized countries.
The project in which ATT will be involved will extend for a period of approximately 3 years.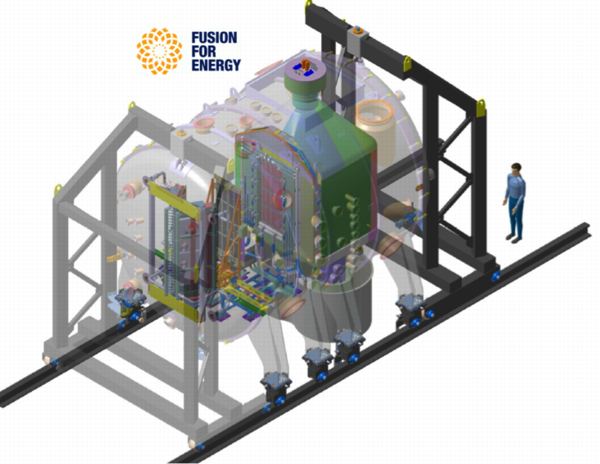 ATT Angelantoni Test Technologies, a company of the Angelantoni group, achieved this prestigious result thanks to the know-how acquired in 60 years of experience in the design of simulated environmental test chambers and high-tech test systems, such as high vacuum chambers for aerospace applications and calorimeters for the automobile and electrical appliance sectors.
In the aerospace sector, ATT may be considered one of the top players worldwide, having supplied high vacuum chambers for testing satellites and satellite parts to the sector's leaders in Italy, India, Russia, Turkey, China, and Spain.
With its entry into the nuclear fusion field, ATT reconfirms itself a pioneer and go-to company for the most state-of-the-art technologies used in the testing and research sectors.
"ATT's participation in the ITER nuclear fusion project," says engineer Mauro Margherita, ATT's Managing Director, "marks a very important step toward accomplishing the mission that has always characterized our group, oriented toward technological innovation and the achievement of the highest quality and reliability standards. I would like to thank our entire staff, which contributed to the design of our system with great dedication. We are extremely proud to take part in this strategic research, which represents the future for the first production of 'clean' energy."