DEWING CLIMATE TEST CHAMBER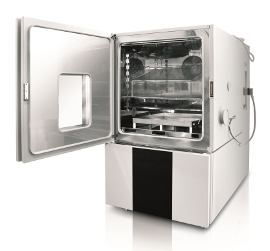 All components must be tested to ensure they can withstand the high-temperature, high-humidity environments found in vehicles.
In recent years, the rapid increase in electronic devices and the development of microelectronic components in vehicles has created a need for test analysis and R&D equipment that can be used to effectively evaluate the functionality of these miniaturized high-performance devices.
Electronic and microelectronic component reliability even in the short term is threatened by the high temperature and humidity often found on vehicle operating conditions.
Humidity combined with contamination could create corrosion on the component surface, conductive tracks and chip metallization, this drastically decreasing the parts reliability and performance. Therefore once these products enter the market their resistance to climatic stress and high humidity conditions will determine their reliability.
Testing samples during the development phase is a crucial step and choosing the right partner to perform tests in line with standards could make all the difference to a program.
ACS offers its dewing test accessory, which can be fitted to the standard climatic product range, to support manufacturers in designing their products.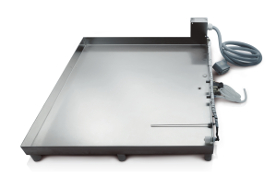 The scope of the dewing test is to investigate the behaviour of the specimen when subjected to dew, in order to detect possible malfunctioning or failures that may be caused by the product or defects such as insufficient isolation.
An ACS dewing test system includes the following main components:
Stainless steel
Water tank with heater for thermal control
Plexi glass cover
Water pump
This configuration enables tests to be performed according to the latest automotive standards.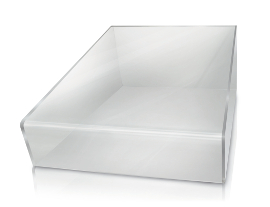 The main features of ACS dewing kit are:
The special shape of the plexi glass cover that enables dew concentrate all around the device under test and prevents water droplets from falling on the specimen.
Thermo regulated water bath as large as the plexiglass cover allowing water evaporation on its entire surface and perfectly under the specimen.
Easy operation to remove the kit and be able to use the chamber in its standard configuration.
The chamber after a first stabilization period starts to incrementally increase the temperature of the water bath, while the relative humidity of the test room is approximately at 100%. During this process water evaporates and dewing occurs concentrating around the specimen.
ACS can also do retrofits to achieve the most cost-effective solution. Innovation improvement and a customer-focused approach are the pillars driving ACS in the development of its systems.